Amethyst History
Amethyst is an independently owned and operated captive insurance management and consulting firm.
Founded in 2011 by James Girardin, Amethyst is headquartered in Burlington, Vermont. James is joined by Tara Smith, the Chief Operating Officer and co-owner of the firm. Together they bring thirty years of experience.
Girardin and Smith were senior Willis officers, leading and building their captive management and consulting practice at the local, national and international level. The founders are "Big Four" CPA firm alumni (Ernst & Young and KPMG) as audit and tax professionals.
Our Vision & Mission
Amethyst Captive Insurance Solutions is a captive insurance management and consulting firm. Our principals are recognized quality leaders in the captive insurance industry and are dedicated to building Amethyst into a best-in-class nationally, focused firm.
Amethyst places great emphasis on forging long-term strategic partnerships focused squarely on client needs. We recruit and train talented professionals that share in Amethyst's passion to deliver exceptional client-relevant services in an open, team-oriented environment. Our ambitious vision of building a premier client-focused management and advisory firm is realized with staff keenly focused on developing and nurturing a goals-oriented organization in a positive work-life atmosphere. Amethyst compensates staff in a manner that rewards long-term commitment and dedication to high quality results. Our team members have a stake in attaining company growth by emphasizing excellent client outcomes.?
Amethyst is dedicated to supporting local community service and developing and supporting the captive insurance industry.
Why Amethyst
Amethyst is an approved captive insurance manager in Delaware, the District of Columbia, Hawaii, New Jersey, New York, Tennessee and Vermont. With strategic partnerships in Bermuda and Oklahoma.
Amethyst is independently owned and operated, we focus on:
The client first
Providing quality client services by quality people
Promoting decisions solely in the best interest of the client
Ensuring feasibility and management solutions are free of bias
Investing in our team and technology solutions as client and firm needs require them not when Wall Street allows them
Providing fee-for-value service propositions that value integrity and service excellence above everything else.
Building a firm culture with a passion for excellence
The firm is operating in a secure state-of-the-art server environment with a professionally managed IT service platform. Amethyst is a member/sponsor of the VT Captive Insurance Association.
Who We Are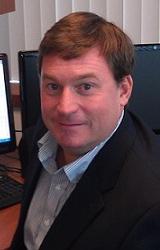 James R. Girardin
Sr. Account Executive
Managing Director
Jim Girardin is the founding Principal and President of Amethyst Captive Insurance Solutions. Jim's extensive experience with captive insurance involve all facets of operations and analysis for both pure and group captive insurance structures including design, feasibility, development and program management.
Prior to Amethyst, Jim joined Willis in 1992 as an account executive and member of the leadership team starting and building the Willis North American Captive Practice. He steadily assumed responsibility and officer positions, ultimately being named EVP & Practice leader of the North American and Caribbean Captive Operations. He led management, sales and development efforts for nearly 15 years earning recognition on the Willis Exceptional Producers Council (EPC) for six years.
Jim has consulted for a wide variety of Fortune 1000 companies and risk retention groups including construction, healthcare, utilities, oil & gas, telecommunications, financial services, manufacturing, government, long term care and professional services firms.
Jim earned his Certified Public Accountant license in 1990 and has served in various leadership roles with the Vermont Captive Insurance Association including Finance Committee Chairman, Legislative Committee and other various ad hoc committee projects. Jim has presented to such organizations as the VCIA, Canada RIMS, International Research Institute and State Legislating bodies. He currently serves on the VCIA conference and content advisory committees.
Jim started his career as an auditor and tax consultant with both Ernst & Young and KPMG. Jim graduated magna cum laude from Plattsburgh State University of New York in December 1987 with a B.S. in professional accounting with a concentration in mathematics and a background in computer science.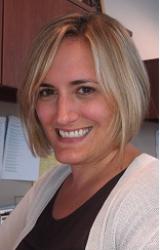 Tara J. Smith
Sr. Account Executive
Chief Operating Officer
Tara Smith is the co-founder and Chief Operating Officer of Amethyst Captive Insurance Solutions.  She has an exceptional ability of identifying client needs and synthesizing those needs into highly relevant client service plans.
Tara is an industry recognized leader with strong accounting, finance, regulatory compliance, and modeling skills that aid our clients in all facets of the captive life cycle.  She has depth of experience in feasibility\assessment studies, new structure development, on-going management operations, Board coordination and representation, regulatory liaison, staff review and providing insightful management recommendations.
Tara's captive insurance career started at Willis as an account executive where she rapidly assumed responsibility as a team leader and VP. She led client feasibility studies, analytical model development, compliance, finance and systems development for client platforms at the local and national level. Tara has held various client Officer and Board of Director positions.
Tara has worked on a wide variety of captive programs and structures including Pure, Risk Retention Groups, Association Captives, PCC's, and SPFC's. Tara has been a mentor and team recruiter, building staff into strong account managers.
Tara started her career as an audit associate with KPMG Peat Marwick in 2002. She graduated magna cum laude from Alfred University in May 2002 with a B.S. in professional accounting, a concentration in economics and finance, and a Minor in management information systems.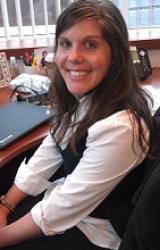 Ashley F. LaRocque
Account Executive
Ashley LaRocque joined the Amethyst Captive team November 1, 2011.  Her seven years of captive management experience cuts across a diverse industry base including Real Estate, Healthcare (LTC, Hospital, Physicians, and Mental Health), Professional Services, Entertainment, Manufacturing, Skiing industry, Retail and a National Fraternal Organization. 
Ashley began her career in captive insurance management with Willis as an account manager in 2005.  She quickly assumed greater responsibility as a senior account manager, taking on numerous pure and reciprocal risk retention group clients,  and presenting at group board meetings.  Ashley has been mentor to junior staff and part of the client service review team. She is experienced in captive formations and has also served on the board as a director for a VT association captive.
Ashley has worked on various types of captive programs including:  Pure, Risk Retention Groups, Reciprocal Risk Retention Groups, Association Captives, and PCC's.
Ashley graduated in May 2005 from Champlain College with magna cum laude honors; where she received her B.S. degree in accounting.
Karen Venner
Account Executive
Karen Venner joined the Amethyst Captive team in May 2013. She has twenty years of captive management experience and has worked on a variety of captive clients, large and small. Karen specializes in large group programs (primarily risk retention groups) with NAIC regulatory filings.
Karen's previous work experience includes captive management at Marsh, Aon and Gallagher steadily assuming account executive and senior responsibilities in both Vermont and Hawaii. She has managed clients in many industries including Manufacturing, Education, Legal, Non-Profits, Real Estate, Retail, Travel and Banking with specialties in professional liability, reinsurance programs, investment accounting, board of director coordination and planning for change. Karen brings her solid reputation for exceptional client service and technical excellence to the Amethyst team.
Karen graduated Magna Cum Laude from Champlain College in May, 1987.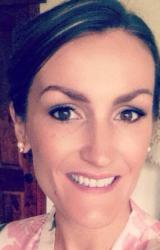 Jocelyn Lyman
Account Executive
Jocelyn Lyman joined the Amethyst Captive team in April 2019. A twelve-year veteran of the captive industry, managing portfolios of risk retention groups, protected cells, associations, and single parent captives in diverse industries including Healthcare, Professional Services, Retail, Real Estate, and Aviation. She has experience in captive formations and state registrations in numerous domiciles.
Jocelyn began her captive insurance management career with Willis Management (Vermont), Ltd as an account manager in 2008. She quickly learned the industry and assumed additional responsibilities as a senior account manager, increasing her client portfolio, presenting at board meetings and mentoring and training junior staff. With Willis, Jocelyn had the opportunity to relocate to Charleston, South Carolina for two years to focus on growing and managing the Willis South Carolina client portfolio.
Jocelyn is working towards an ACI Designation (Associate in Captive Insurance) through the International Center for Captive Insurance Education, ICCIE. She graduated in May 2008 from Champlain College where she received her degree in accounting.
Leslie Fleming
Regulatory & Corporate Compliance Manager
Leslie Fleming joined the Amethyst Captive team in May 2019. She has fifteen years of captive management experience and has worked on a variety of captive clients, large and small. Leslie maintains compliance and regulatory records for Amethyst's clients, working with State Regulatory teams in the United States and assisting with large group programs (primarily risk retention groups) with NAIC regulatory filings.
Leslie's captive work experience started in 2001 and includes captive management at AIG Insurance Management, Wilmington Trust, M&T Bank and Intuitive Captive Solutions, she has experience with Vermont, Delaware, Hawaii, and Nevada Domiciles. She has managed clients in many industries including Banking, Construction, Franchises, Special Purpose and Auto Warranty captives, she has experience with professional liability, E&O, Cyber, reinsurance programs, investment accounting, board of director, shareholder and member's coordination and planning.
Jill Ross
Account Manager
Jill has been an Accountant for more than 25 years. She was in the captive industry from 1991 to 2002 and left to attend school full-time to pursue her bachelor's degree. Jill graduated summa cum laude from Salem State University in Salem, Massachusetts in 2006 with a Bachelor of Science in Business Administration. Living in Boston, Jill gained experience with Biotech, Entertainment, SaaS, local and State Governments, Higher Education and Healthcare Industries. She returned to Vermont and the captive industry in 2019 and is now an Account Manager at Amethyst Captive Insurance Solutions.